Contemplative Gardening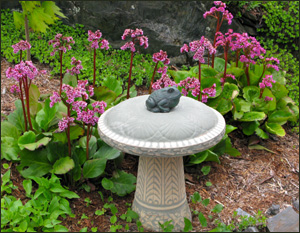 Jack Stewart's approach to gardening is to treat the landscape as though it is a sculpture. Jack considers a garden to be a three-dimensional work of art. The view of a garden changes as the position of the viewer changes and it is important to design a garden as a peaceful and natural space in which to work, walk or sit and enjoy.
Gardening is an extension of Jack's art and he practices it both as an art form and as a meditation. He has designed different types of gardens from the Japanese Zen Garden which uses rocks, sand and pruned trees to represent a natural landscape, to our more familiar New England flower gardens to the large rock garden that is his current work in progress at Barnet Tradepost Wellness Center. The Zen Garden designed by Jack at his former home in North Danville (see pictures below), was a favorite stop on the annual Catamount Arts Garden Tour.

Jack is available as a garden design consultant. For more information, please contact Jack Stewart.
Ledge Garden at Barnet Tradepost Wellness Center (above)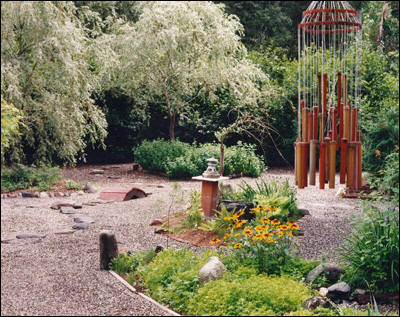 Zen Garden created by Jack Stewart in North Danville, VT (above and below)