Kyudo (Zen Archery)
The Way of the Bow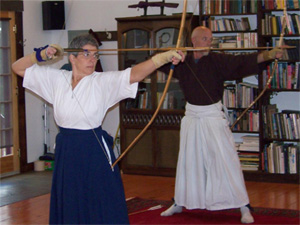 Photo by Donna Garfield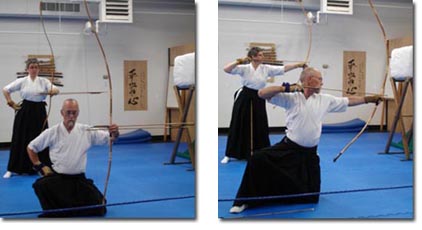 When taken up with patience and attention to detail, Kyudo is a dynamic way to focus the mind and open the heart. One of the traditional Japanese Arts, Kyudo is considered the highest discipline of the Samurai. Kyudo form itself teaches us to gather energy to our heart, then release that heart energy with clear intention, without attachment to the results. The precise movements, specifically of the hands, strengthen the Heart Meridian as our Kyudo practice deepens.

During a Kyudo session, we will demonstrate the basic form. Observers will experience the gentle flow and continuity of movement in the heart of stillness, witnessing movement without tension and the effortless release of energy. Participants will leave being able to paint a Golden Rainbow with their own heart energy.

Please see our Activities Page for our current Kyudo schedule.